"I should invest my money but I have no idea where to begin!"
What if you could make your hard earned money work hard for you?
What if you could stop trading time for money and instead start trading money for money?
Hey there! I'm Derek Feher and I want to help you build your financial legacy by investing in the stock market.
Do any of the following statements sound familiar?
You want to grow your money and be able to retire but your savings account is taking you nowhere.
You have a paralyzing fear of losing your hard earned money in the blink of an eye.
You worry that you will never have enough, or any money to retire.
You want to start investing in the stock market but you don't even know how to open an investing account.
You think it is pointless to invest in stocks because you don't have +$10,000 lying around to invest with.
If you agree with any, or all, of these statements, then you have landed in the right place.
What if your financial life could be like this instead?
You can sleep at night knowing that you will be able to retire and provide for your family.
You are confidently and consistently making money from your investments even when you are on vacation.
You have a steady income from your stocks which allows you to buy even more stocks.
You have a proven and tested system that will protect your investment from stock market crashes.
This is my reality, and I want it to be yours too!
You owe this to yourself. If you have been working really hard and are desperately searching for a way to make your money work for you, I will show you exactly how to do it.
But… But… "I'm afraid of losing my hard earned money!" This is a valid point, but by NOT investing you are losing out on A LOT more money. Think about investing as having a snowball effect, the longer you invest, the bigger your account will grow. And when I say big, I mean BIG!
Let's be honest, I know that you are thinking "What is the point of investing if I only have $1000 to start with?". I totally understand, but what if I told you can you can turn that $1000 into $500,000 by investing only $100 per month for a long period of time?
I know... you want the $500,000 right NOW!!! Ain't nobody got time to wait!!! Well let's put it this way, which do you prefer; having $500,000 for your retirement, or having $100 for your retirement? Decisions, decisions...
BTW, if you still believe that your savings account is going to help you retire, think again. Look the chart below and see how superior the Stock Market is.

If in 1980 we invested $1,000 in the Stock Market, we would have $66,394 by December 2017...
If we did the same but in a savings account, we would only have $5,370... #Sadness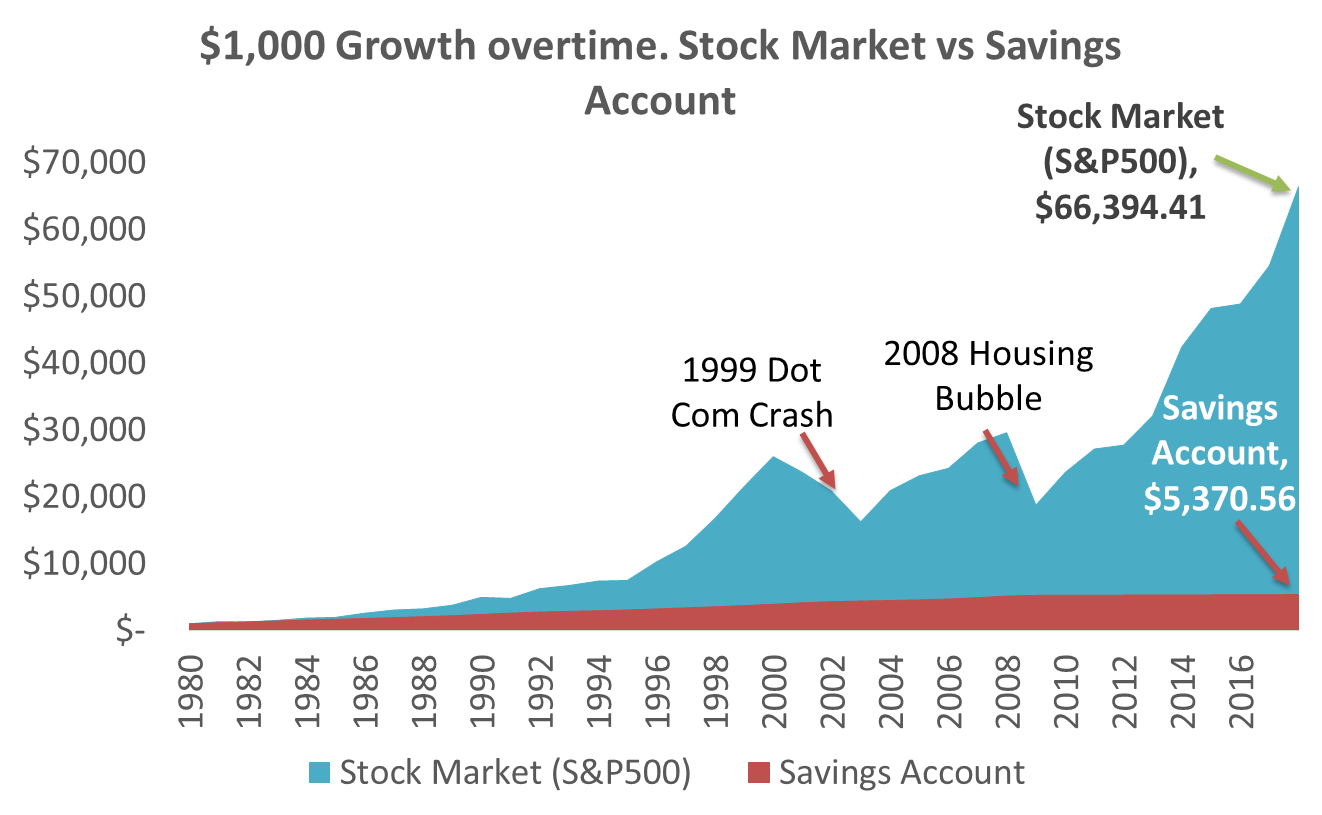 Let me take you back to what my life was like BEFORE I created the Money Making Bootcamp Strategy
When I started investing I didn't have a mentor to teach me stock market strategies. Combined with my stubbornness, this led me to lose 35% of my money in only 3 months…
I was constantly buying stocks when they were high and selling them when they were low, only to see them bounce back up again.
I was buying stocks that were recommended by analysts and friends, "Hey! you HAVE to buy this stock, it has made me 50% of my initial investment!" only to pull the trigger and see the stock plummet... Just my luck.
I suffered from analysis paralysis. I couldn't buy any stocks because I was torn between the opinions of different analysts in CNBC, Wall Street Journal and BNN.
I was completely devastated and ashamed. I wanted to quit investing and withdraw the money I had left in my account. And I had to admit to my wife that I had lost a lot of our money…
But before giving up, I gave myself one last chance to prove that I could do it.
I went into a Stock Market research frenzy! I studied and learned from great Investors like Warren Buffett, Peter Lynch, Ed Seykota, Benjamin Graham, John C Bogle, Mark Douglas, and others.
After learning from my costly mistakes (I like to call it tuition :) ) and applying all the knowledge I gathered from those great Investors, I developed an Investing System that has helped me to:
Recover the 35% I lost in less than 6 months
Choose winning stocks that have provided me 46% Performance ($5,220 in profit) in 2 years
Understand how the stock market works and how to protect my money
Find winning stocks that will increase the size of my account

Build a diversified portfolio that won't get crushed in a stock market decline

Have a winning attitude that will keep me open to new money making opportunities
I did all of this without trading penny stocks or buying/selling options. All I did was buy and hold quality stocks.
My system is based on the wisdom of legendary stock market investors and technical analysis wizards. It is a proven, time tested system that works.
"So how come some of my friends who invest end up losing money instead of making money?"
I asked myself the same question and the reason they are losing money is because…
They don't have a strategy.
They don't know how much money to put in each investment and they don't have the right mindset to invest.
Yes, mindset, psychology and attitude are vital because if investing was only about numbers, everyone would be a millionaire.
So what is holding you back from investing?
"I need tons of money to begin investing"
Believe it or not, while most DIY investment accounts have a minimum requirement of $1,000 to open an account, there are other brokers who will let you start with as little as $5! Yes, you can start investing with what you are spending on a coffee every morning!
Also, If in 1980 we would have invested $1,000 in the stock market, reinvested the dividends and contributed $100 each month we would have over $500,000 today... You don't need a lot of money to start and that little money can make a huge impact.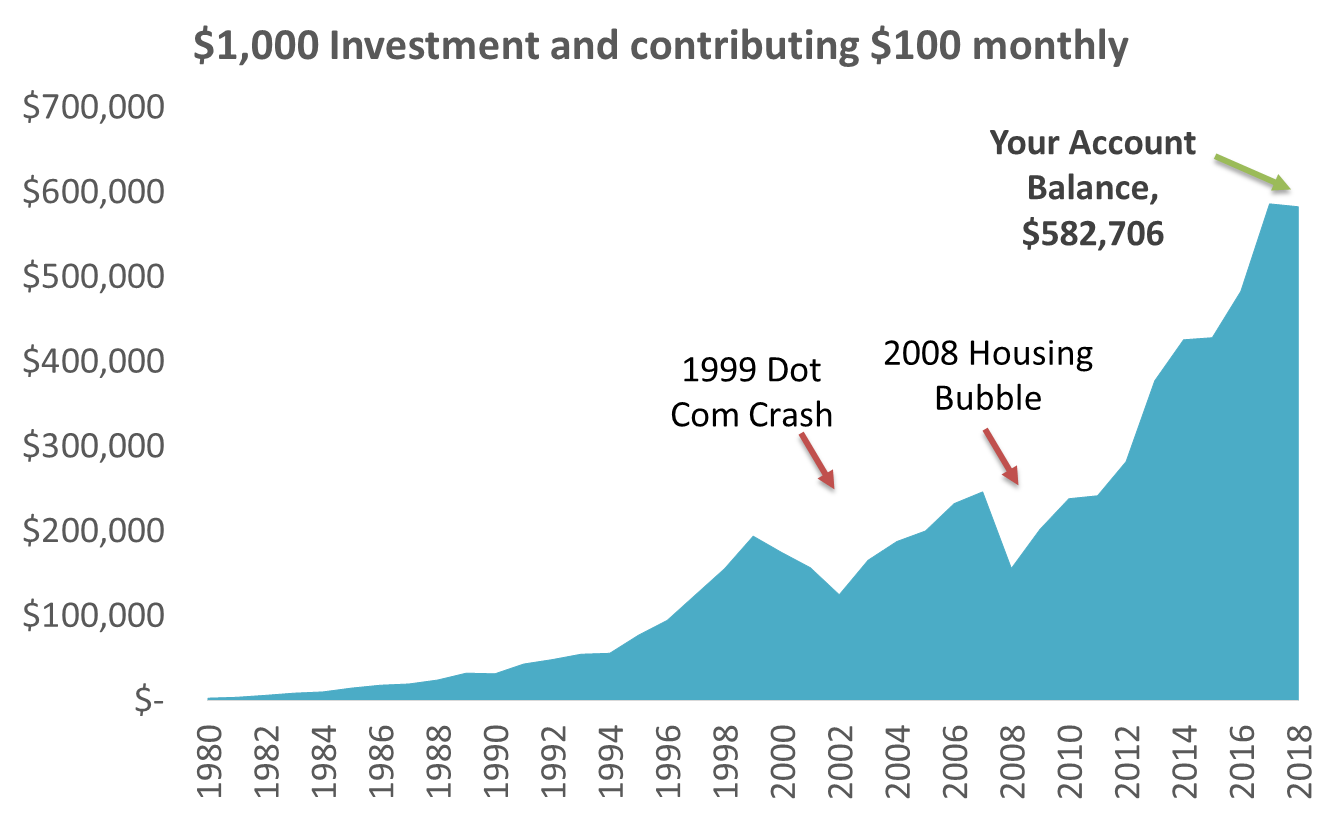 "I'm not good with math / I don't know anything about finances"
What I really like about investing is that not being trained in finances is actually an advantage. You don't have to unlearn old rules in order to learn new ones, you can start with a clean slate.
And math??? Don't even worry about it. Nowadays all the financial websites have done the math for you. So you only need to open a website, check the result of the ratio that you are looking for and move on to the next step. No Math Required. But if you would like to do some calculations I will teach you the equations.
"The Stock Market is too Risky, I will lose all my money"
Yes, I know the Stock Market Crash of 2008 was really scary, we all thought it was going to be the end of the world. But guess what? It wasn't! By 2012 even the most conservative investor had already made their money back and more. Even better, since 2008 the stock market has had a performance of 300%, that's 3 times your initial investment! You are losing more money by NOT investing in the stock market.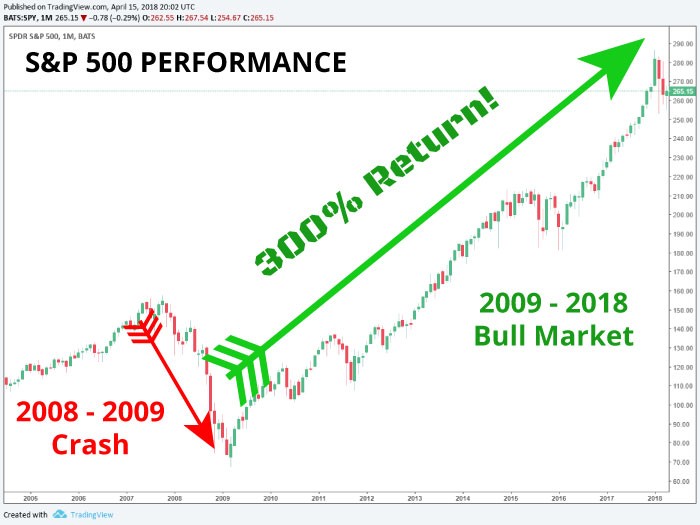 "Investing is time consuming and I don't have time for it"
Investing doesn't require too much time as a matter of fact. I only spend a couple of hours each week reviewing my portfolio and researching stocks. All those movies where you see someone yelling "BUY! SELL! BUY MORE!!" are just lies. Investing is not that fast paced, in fact, you can be waiting days or weeks to buy your favorite stock.
...But I get it...
You want to invest your hard earned money and have the peace of mind that it is not going to disappear in the blink of an eye.
You want to put yourself in the driver's seat of your financial life, you want to be able to buy stocks with the confidence of knowing that they are great stocks that will reward you for holding them.
You don't want to feel lost and at the mercy of the market... "Why are my stocks down?!?! OMG sell everything".... "oh"....."The stocks are higher now.... why did I sell them???"...."I'm not good at this....."
Wouldn't it be great if you knew exactly how the stock market behaves? Why it goes up and down, and even better, how to profit from it?
This is the reason I combined all of the knowledge, experience and principles that I learned from my investing journey into a single course.
Introducing

Start your financial legacy by investing in the stock market!
This proven and easy to follow step-by-step process for investing in stocks will take you from lost to pro.

Once you start applying the Money Making Bootcamp strategy that I teach, it will change your financial life for the better :)
You will understand why the stock market goes up and down, how to find winning stocks and when to buy and sell your stocks.
You will have a strong and positive mindset towards your money.
And more importantly, you will be creating your own money making machine.
Your Instructor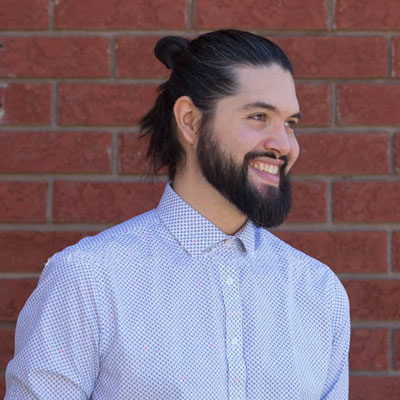 Hi! I'm Derek. I'm a Teacher at heart and Stock Market Investor and I've achieved amazing results with the Money Making Bootcamp formula since 2016. I've coached and trained beginner investors who had no experience as well as seasoned investors. I've taught them how to properly invest in the Stock Market without having to rely on the opinion of so called experts.
In Money Making Bootcamp you will learn the exact step-by-step strategy that allowed me to become a successful investor and increase my account by 46%. This strategy has given me the confidence that I will be able to retire young, provide for my family and live life as it was meant to be.
What you will learn in Money Making Bootcamp

Build your stock market foundation. You will learn about basic but crucial stock market terms, how the stock market works and the differences between stocks, bonds, and ETFs.

Navigate through your account dashboard. You will learn what all those different pieces of information mean and also how to search, identify, buy and sell stocks and ETFs.

The master strategy. I will teach you exactly how I research and find great stocks and discard the scammy/bad ones. I will also show you how to build your own diversified portfolio that can withstand the passage of time.

My favorite tool, Technical Analysis! I will guide you on how to read stock charts, how to interpret the information and how to forecast a possible outcome from your stocks. This will be your secret weapon and will separate you from the herd.

Traits and mental fortitude of a successful investor. I will coach you on how to tame your fears, avoid mental pitfalls and change your overall attitude towards money. I will change your brain from "OMG!" to: "Relax, I got this." Because if making money in stocks was all about numbers, then everyone with a computer would be rich.

Access to a private, only for enrolled students Facebook group that is lead by me. Me and the community will help you through each step of your investing journey. This is an exclusive group where you will be supported by me and other fellow students. Come on in, we are waiting for you.
Who this course is for:
Beginner and Intermediate Stock Market Investors. If you have no idea about the stock market or you've been doing it for a while without much success, this is the course for you.
People who want to retire young and build a financial legacy. Stop worrying about your financial future, take the bull by the horns and be in control of your finances.
Busy people! You're busy with your job, family and many other obligations. Once you learn the Money Making Bootcamp Strategy you won't spend more than a couple of hours a week keeping track of your investments. Yes, you read that right, just 2 hours a week!
Who this course is NOT for:
People who want to get rich quick. Nope! Making money and growing it takes time, you will not suddenly make millions after you finish this course. If you want to get rich quickly, then stick to lotto tickets and not the stock market.
People who want to day trade. Hey, I tried it and I can tell you that you will lose money fast by day trading.
People who only want the Hot Stocks Picks or someone else to take care of their Investments. I won't just hand you the fish, but I will teach you how to catch it so you can be responsible for your own decisions and be able to replicate your victories again and again.
How does this work?
Money Making Bootcamp is an online course. You get instant access to the entire course when you purchase.
You will have lifetime access to this material and any future updates.
The course contains video Lessons, PDFs, checklists and other resources to get you started down the right path.
Course Curriculum
Intro
Available in days
days after you enroll
How to find great stocks
Available in days
days after you enroll
Examples - Stock Researching
Available in days
days after you enroll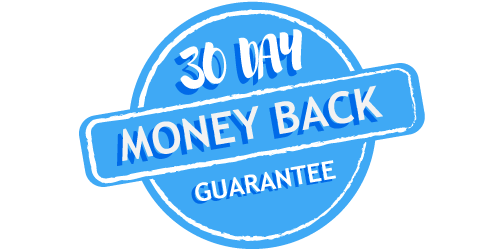 My Guarantee: Try the Money Making Bootcamp for a full 30 days - 100% Risk Free.
I've packed a lot of information into the Money Making Bootcamp course and I want to give you 30 days to absorb ALL the material before you fully commit to it. This will give you plenty of time to open your investment account if you don't already have one and to study and research stocks.
30 days is enough time to take the entire course twice. If you decide that you don't love the course then I don't deserve your money. I insist that you get 100% of your money back.
It's quite simple, there are no hoops to jump through or small print to read. If in 30 days you feel that Money Making Bootcamp is not for you then just send me an email showing me that you went through the course and what stocks made it to your watchlist. If you are not satisfied I will give all of your money back.
This guarantee lasts 30 days from the day you purchase the course. Take the course, let it sink in for 30 days, try the strategy and decide if it's right for you.
Frequently Asked Questions
Do you offer any refunds?
I truly believe that you will love and learn so much from this course. But if you still don't feel is a good fit for you, you will have 30 days after the day you purchase the course to request a full refund. I want to give you enough time to try my Money Making Bootcamp strategy and start investing and seeing results. I'm very confident that this course will work for you!
Can I just find this information online?
Well, yes, nowadays you can find anything online, but does that mean it's valuable information? Probably not, and most likely will get you even more confused about how to invest. This is the reason I created the course and decided to share my step-by-step strategy, so you can have a great foundation to start investing.
This course is a big investment, is it really worth the price?
Consider the following scenario; you decide to learn on your own by reading online and following analysts' recommendations. For a while you are making money, but all of a sudden you start losing money and you don't know why or how to stop it. You are on a losing streak, making bad decisions and losing even more money… How much money did you lose in the process? Is there a price worth paying in order to avoid the gut wrenching pain and sleepless nights? The course might be an investment, but imagine how much money and time you will lose by NOT enrolling in this course?
Am I guaranteed to make money?
There are no guarantees in the stock market. But by spending time doing your own research and buying quality stocks you will definitely put the odds in your favor. One thing is certain about the stock market, no one knows what's going to happen in the short term. But by planning long term with a good strategy you will make money from the stock market.
Do I need tons of money to start investing?
Not really, there are brokers that will let you open an account with as little as $5. Personally, I recommend that you start with $1,000 since this is the minimum that most brokers will require as funding for your account.
Do you teach how to invest with margin in this course?
NO! No no no… What is more dangerous than risking your money? Risking money that you DON'T have! So no, I don't do it or recommend it to anyone.
Will I learn how to trade with this course?
This course will teach you how to invest for the long-term which historically has been more profitable than trading. This is the reason why this course only focuses on investing and not on short-term day trading or swing trading stocks.
How long do I have access to the course?
How does lifetime access sound? After enrolling, you have unlimited access to this course for as long as you like - across any and all devices you own.
When does the course start and finish?
The course starts now and never ends! It is a completely self-paced online course - you decide when you start and when you finish.
One last thing: ask more out of life
If you are like me, you are tired of friends, family or coworkers saying that:
You can't invest by yourself, only "experts" can do it
You are going to lose everything if you invest in the stock market
Money is the root of all evil, it is better to be poor and happy than rich and sad. But what about rich AND happy?
You can't afford that vacation/car/meal etc. and the only way to make money is by working hard and putting your money in a lousy savings account that is getting you nowhere...
Every time someone tells me these things, the only thing I actually hear is "I'm scared of money" and "I don't make money and neither should you"... Those fears don't belong to you, they belong to someone else! Don't let other people project their fears onto you.
Stop listening to the Debbie Downers and instead take a step toward becoming the better version of yourself.
There's nothing wrong with making money and investing by yourself. There's nothing wrong with making your money work for you instead of you working for your money!
Wouldn't it be nice to have plenty of money? Having so much money that you can help someone launch their business? Or go to college? Or fix their car? Helping them to also reach their full potential?... So... now having money doesn't sound so bad does it?
This is your chance to make a positive change in your life and take control of your financial future instead of leaving your retirement entirely to chance... like hoping to win the lotto. Or choosing to work really hard, never going on vacation or buying nice things so that when you reach age 65 you can finally retire and live your life??? Well... what about living your life right now?
You already have the skills to be a successful investor, all you need is someone to guide you and teach you a proven strategy. You CAN start investing in the stock market. You CAN research and buy your own stocks and avoid the common mistakes that cause beginner investors to lose money.